Click Below to Get Started NOW!
Are you ready to transform your life and reach new heights of success? If you're looking to take charge of your destiny, master the art of goal setting, develop an abundance mindset, harness the power of manifestation, and achieve extraordinary results, then look no further. Our 5 in 1 (Total Mastery course) is the ultimate solution you've been searching for.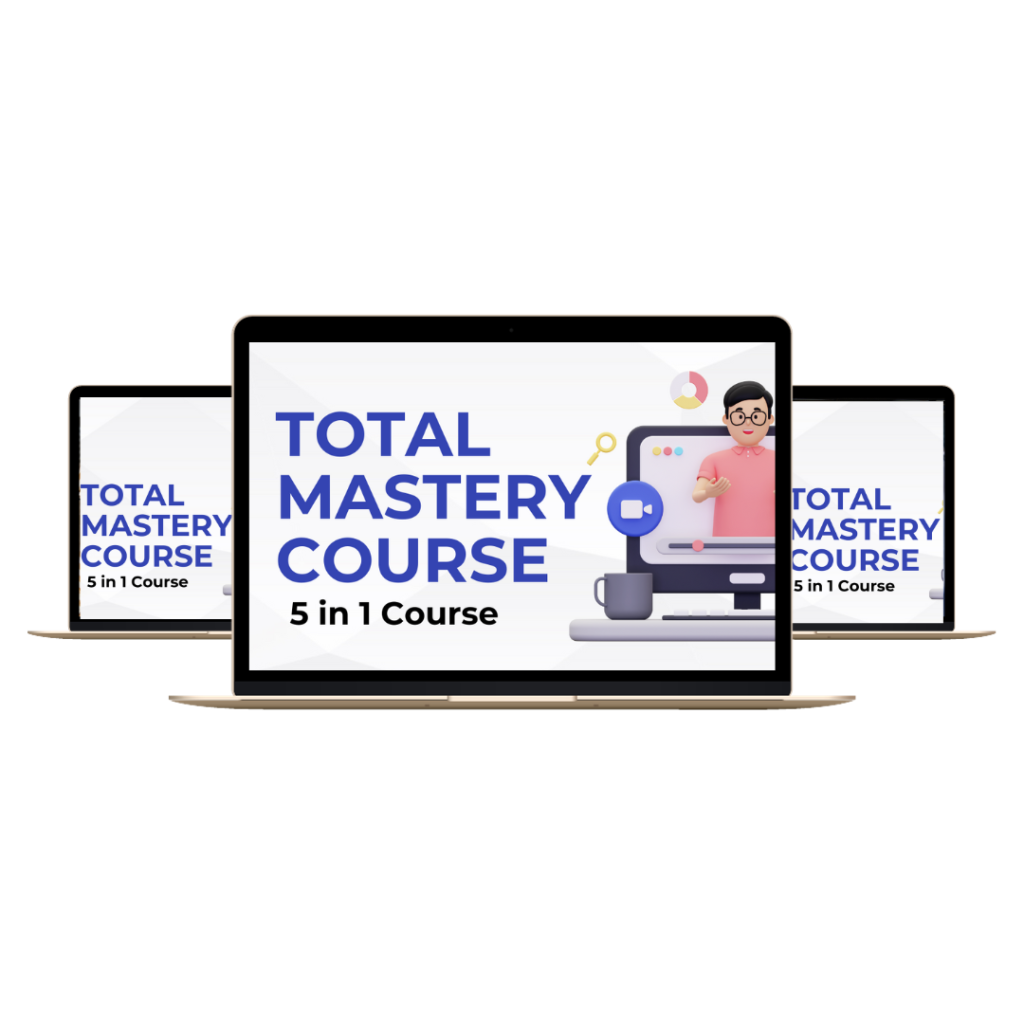 Total Mastery is not just a course; it's a life-altering journey. It combines the wisdom of five powerful courses into one, offering you a holistic approach to personal and professional development. This comprehensive program has been carefully crafted to take you from where you are now to where you want to be.
WHAT YOU'LL GAIN FROM TOTAL MASTERY: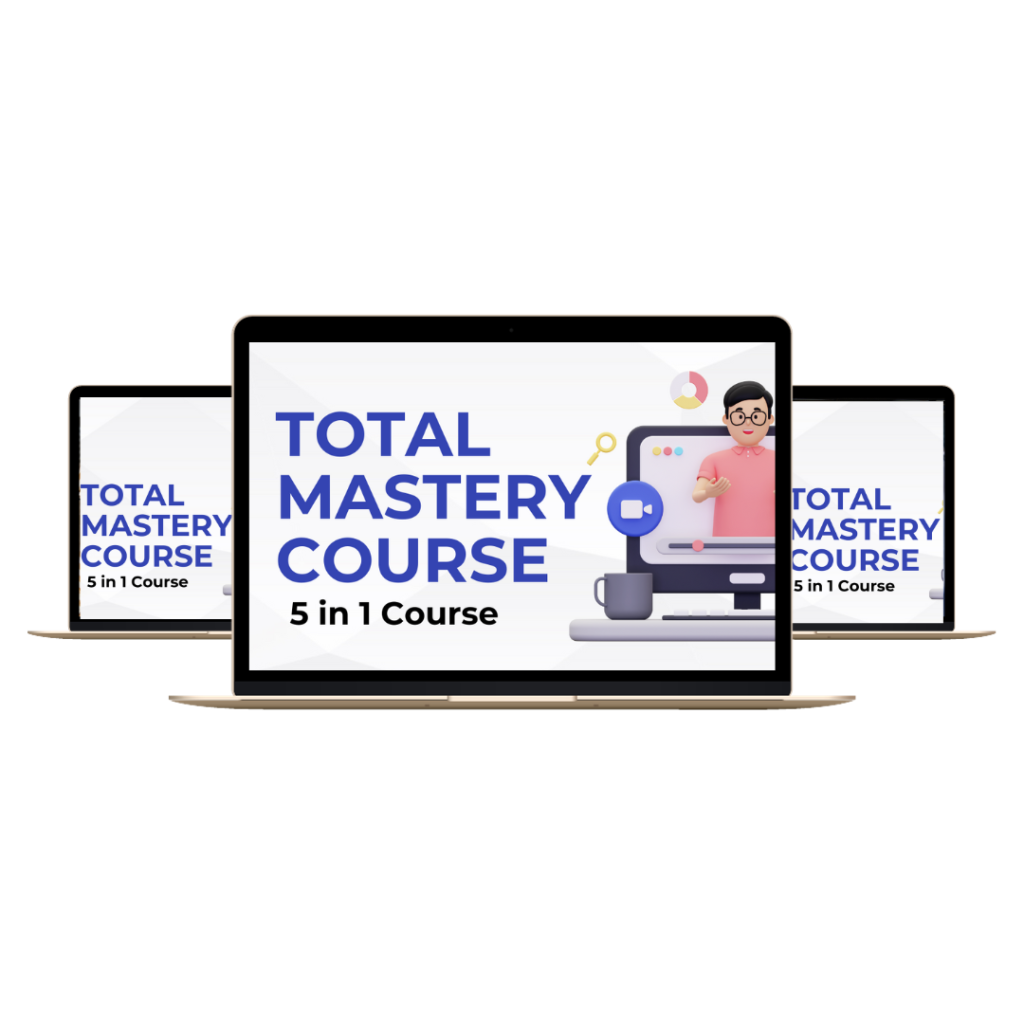 Total Mastery isn't just about knowledge; it's about transformation. With our 5-in-1 course, you'll gain a holistic understanding of success, backed by practical tools and strategies that work. Whether you're an aspiring entrepreneur, a career-driven professional, or simply someone looking to unlock their full potential, Total Mastery will equip you with the skills and mindset needed to reach new levels of abundance and achievement.
REAL STORIES, REAL SUCCESS: