Successful people rarely share the keys that elevated them in life. It took me decades to realize the keys you will discover in this course.
Some of them were right in front of me but I didn't know they were the keys to lead me to success in life till I was forced to use them. Some of them I simply didn't know they could work to the extent they did because of how simple they were.
Therein lies the reason I call them mysteries. They simply work although we do not know how they work.
It took me decades of learning, implementing, making mistakes, chasing instructions and counsel to gather the immutable mysteries that bring dominion which you will discover in this course.
W

H

A

T

Y

O

U

W

I

L

L

L

E

A

R

N

F

R

O

M

T

H

I

S

C

O

U

R

S

E
Many more things are within this course that will make you a master in life. You will never ever be confused as to how to dominate in a particular situation anymore.
If the price for gas for a month could solve your problems, would you take that chance?
_
If your health bill for a month for that chronic disease could solve your problems, would you take the chance?
–
If the amount you spend on the food you eat in a month could cause your life long dream to become a reality, would you go for it?
_
This is the time to make a life changing  decision. This course would be worth your while as testified by many people.
We are so confident about the value of this course that If this course doesn't help you, we will return your money within 7 days. Guaranteed.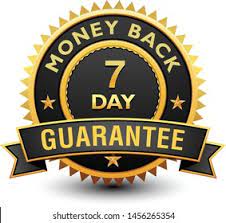 NB: The price will go back to $500 anytime soon.
Please make your payments and access the course by clicking the course link after payment.